In the world of heartwarming yet comical animal antics, a scene that's simultaneously endearing and amusing often unfolds. Picture this: a furry feline hanging on a tree, its expression a mix of cuteness and confusion as it grapples with the challenge of coming down. This delightful scenario captures the essence of the adorable dilemma faced by a cat in a treetop situation.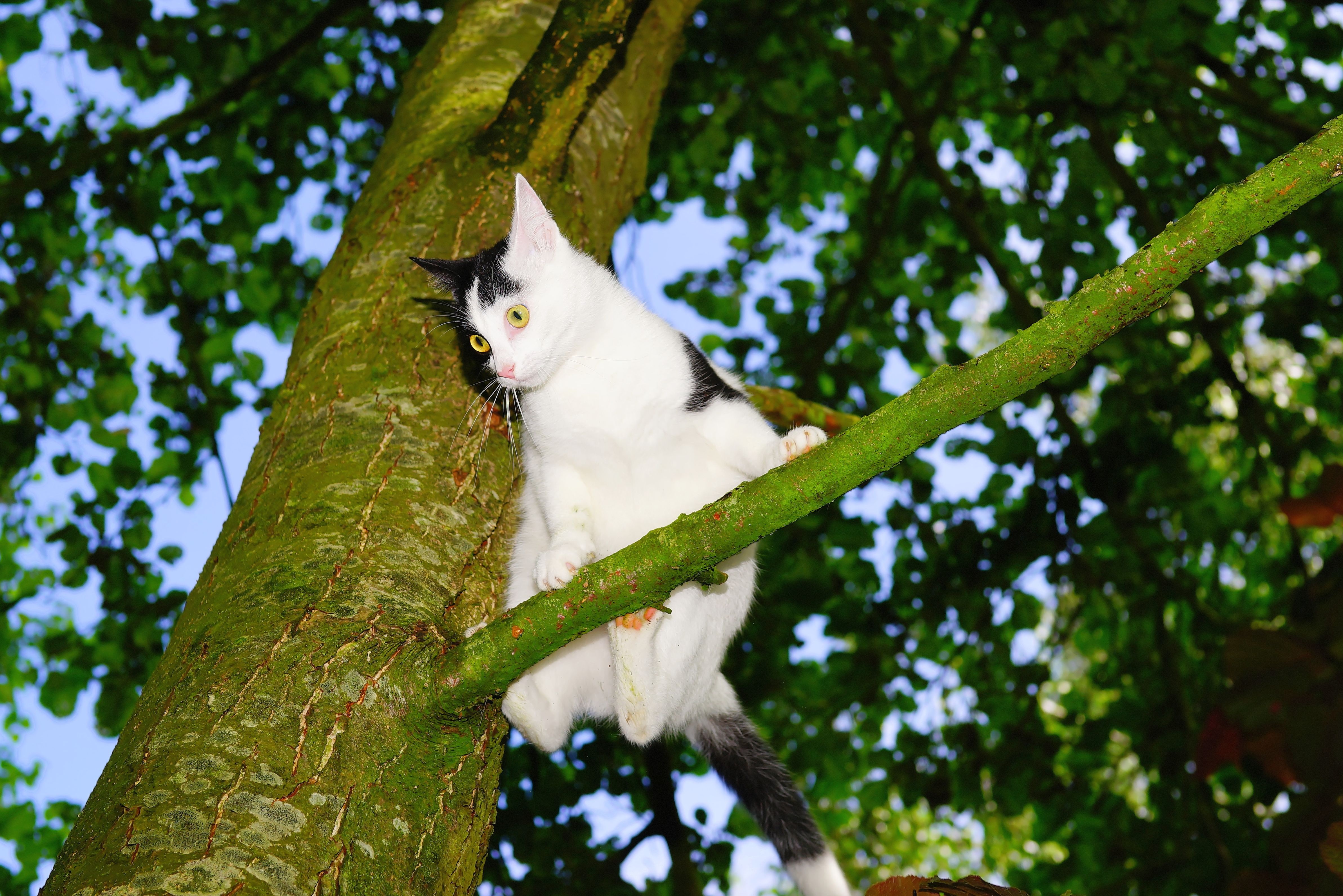 A Tale of Cat's Curiosity:
Cats are known for their inquisitive nature, and their penchant for climbing trees is no secret. However, what goes up must eventually come down, and that's where the heart of this amusing tale lies. The sight of a cat hanging on for dear life, paws tightly grasping a branch, with wide eyes that seem to plead for assistance, is enough to tug at anyone's heartstrings.
The Art of Descent:
While cats are natural climbers, descending from lofty heights often requires a different set of skills altogether. The apparent dilemma showcased in this scenario exemplifies the playful vulnerability of these curious creatures. The cat's dilemma reflects a universal theme: the contrast between initial excitement and the perplexing challenge that follows.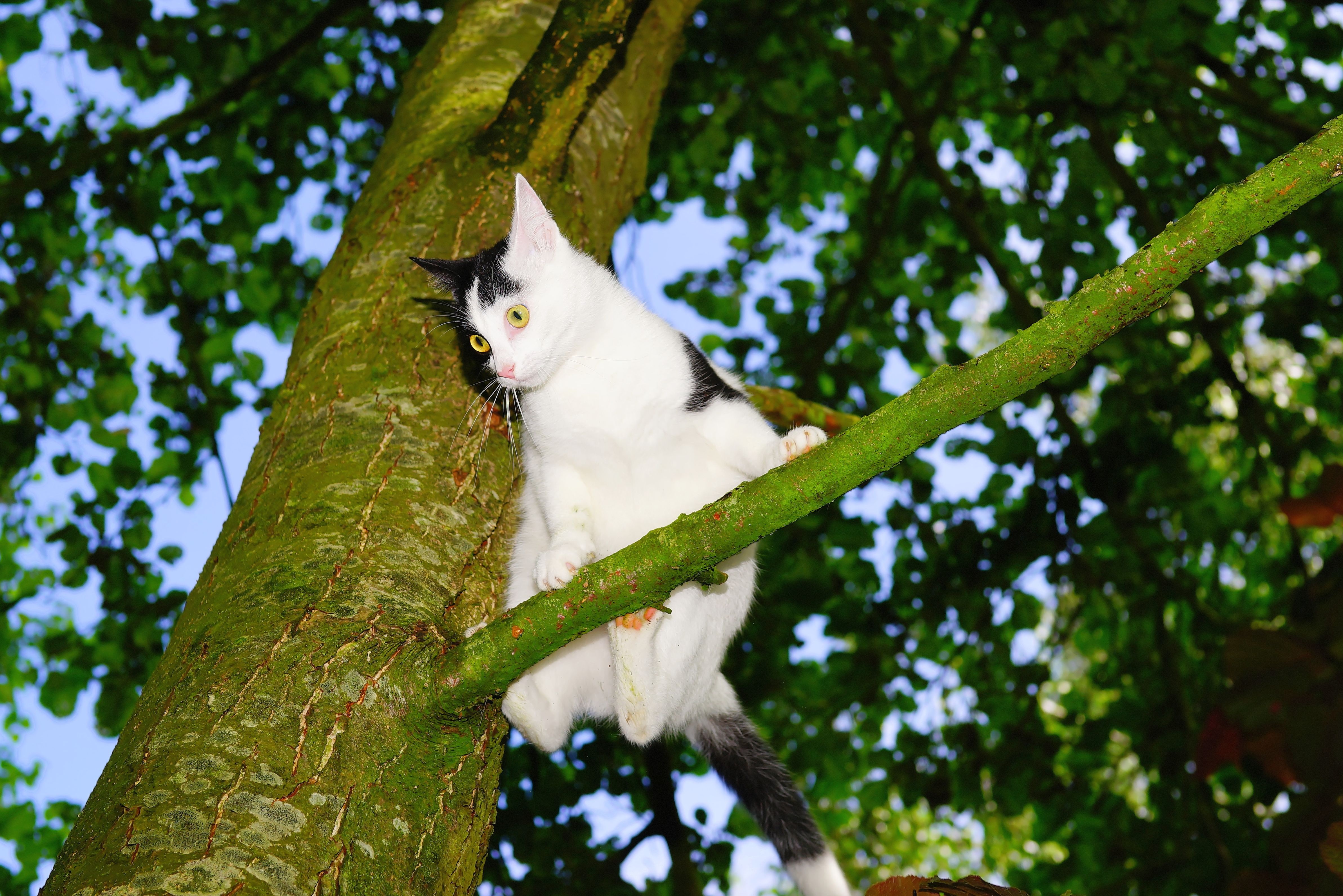 A Blend of Cuteness and Comedy:
The image of a cat's p͏l͏e͏a͏d͏i͏n͏g͏ expression adds a touch of humor to the situation. It's a moment that epitomizes the intersection of adorable innocence and feline stubbornness. The endearing face of the cat seeking help unknowingly brings a smile to the faces of onlookers, as it grapples with the predicament it finds itself in.
An Emblem of Rescued Charm:
Though the cat's situation might appear comical, it's important to remember that it reflects the everyday adventures of our furry companions. This scene often leads to heartwarming resolutions, as humans step in to offer a helping hand and guide the cat back to solid ground. The image of the once-stranded cat being safely cradled in human arms creates a picturesque tableau of relief and triumph.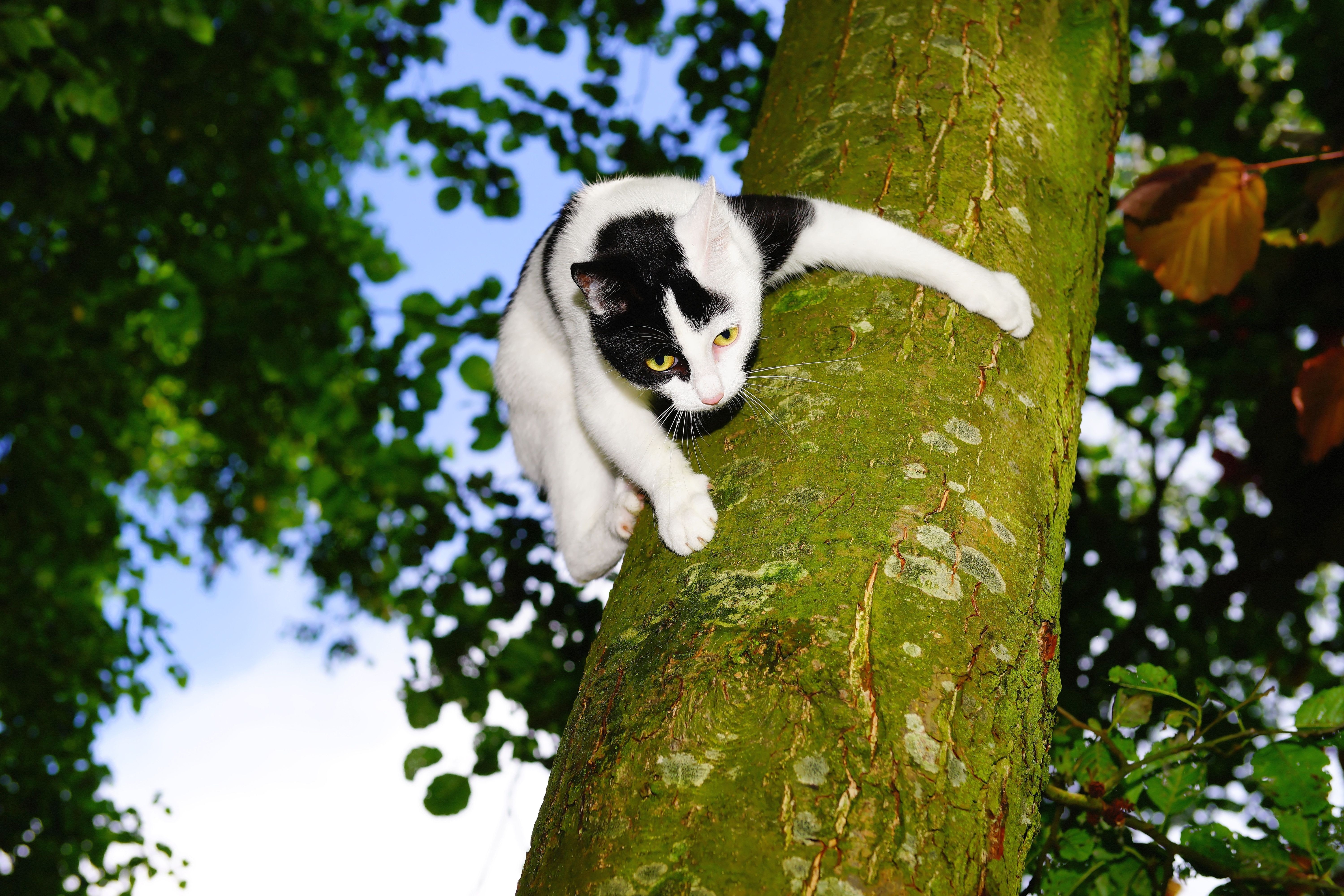 Conclusion:
The p͏l͏e͏a͏d͏i͏n͏g͏ face of the cat caught in the branches encapsulates a universal theme of vulnerability and resilience. It's a snapshot of the joy and challenges that come with exploring the world around us. This charming tableau of feline curiosity and human intervention is a reminder that amid life's everyday challenges, there's always a touch of cuteness and compassion that unite us with the animal kingdom.