The coconut crab, also known as the thief crab, is the largest invertebrate crab that lives on the ground. This species of crab can weigh up to 4 kg and its claws can reach up to 1m long. They live alone in underground caves on some islands in the Indian Ocean. However, these crabs are not just fascinating creatures, they are also known for their predatory behavior.
Researchers have observed coconut crabs attacking and killing birds on the remote Chagos archipelago in the Indian Ocean. The crabs use their powerful claws to slice through the birds' flesh, causing a gruesome and terrifying scene. This behavior has been dubbed the "terrible end" by researcher Mark Laidre of Dartmouth College in the UK.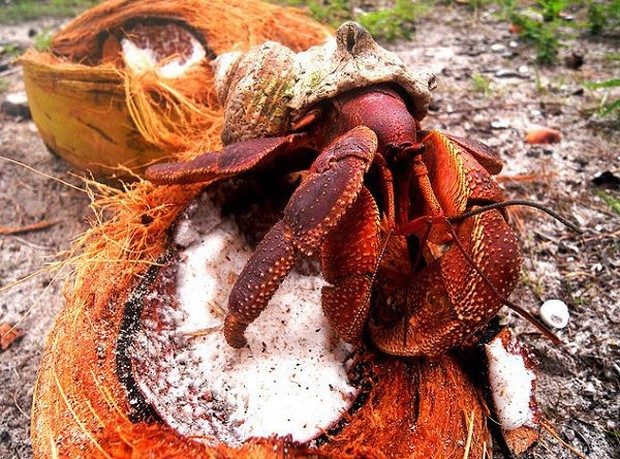 The coconut crab is often referred to as the ruler of the "island of fear" due to its intimidating size and predatory behavior. These crabs are known to scavenge for food, but they are also capable of hunting and killing small animals, including birds and rodents.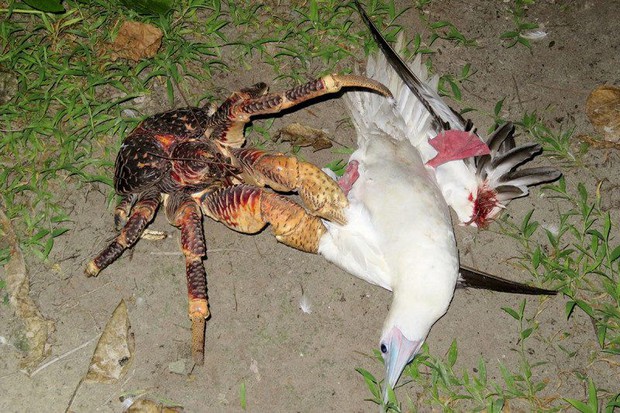 Despite their intimidating size and predatory behavior, coconut crabs are not considered a threat to humans. However, they are protected in some areas due to their importance in the ecosystem. These crabs play a vital role in maintaining the balance of their island habitats by scavenging and consuming dead plant and animal matter.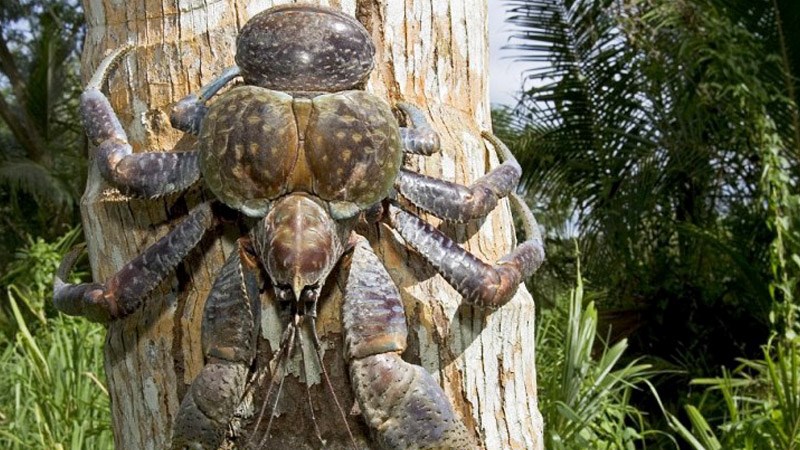 In addition to their ecological importance, coconut crabs are also valued for their meat. In some areas, they are considered a delicacy and are hunted for food. However, over-harvesting of these crabs can have a negative impact on their populations and the ecosystems they inhabit.
Overall, the coconut crab is a fascinating and unique species that plays an important role in the ecosystems of the islands it inhabits. While their predatory behavior may be intimidating, they are not a threat to humans and should be protected to ensure their continued survival.