A survey using LiDAR, a remote-sensing vehicle that uses laser light to identify hidden structures, has revealed a massive fortress with 30 towers on a deserted hill in Spain.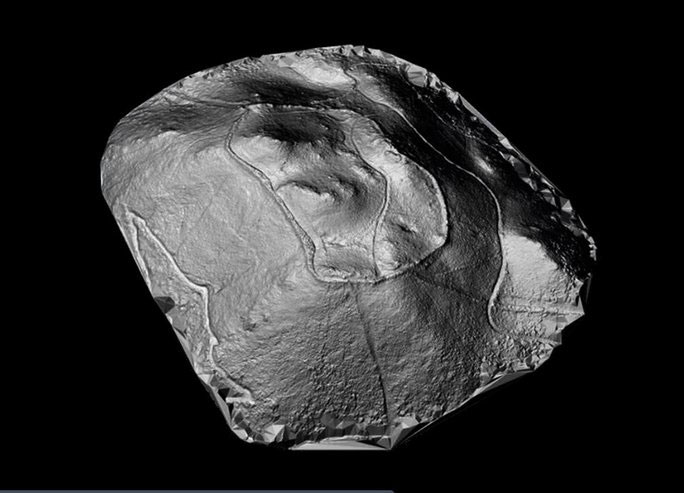 Surveys carried out by the University of Santiago de Compostela (Spain) in the area of the archaeological site Castro Valente between the provinces of A Coruña and Pontevedra in Spain, according to Heritage Daily. A massive fortress belonging to the 5th-7th centuries AD.
Archaeologists use LiDAR, a remote sensing tool that uses light in the form of laser pulses to measure variable distances from the laser point to the ground, by covering structures such as tree canopies and grass…from there to create a 3D map of the landscape with hidden structure.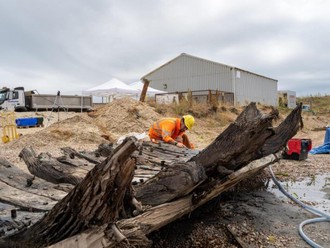 LiDAR imagery shows a ghostly fortress on the mountain – (Image credit: University of Santiago de Compostela).
Castro Valente was previously thought to be an Iron Age fortified settlement on a 400-meter hill, first mentioned in publications of the 19th and 20th centuries.
Even more intriguing is a medieval spooky fortress that spans 12 hectares and is surrounded by a 1.2-kilometer defensive wall with 30 towers, new surveys show. The complex is built in Roman style.
Ground investigation determined that the walls were constructed of Futaba bricks, varying in thickness from 2.4m to 4.2m. The investigation also confirmed that six of the 30 towers detected by LiDAR were above ground level and that a seventh tower had been destroyed, leaving traces of fire.
The team thinks they've identified some interior structures made of perishable materials and stone, including Roman-era tiles and small fragments of red ceramic paste.
The study is the first of many exciting next steps to determine the true nature of the site, but the rest of the fort is now under threat from the installation of 4 wind turbines, 6 power towers and an upcoming transformer.