It is likely the first time a great white shark has been off a beach in Alabama.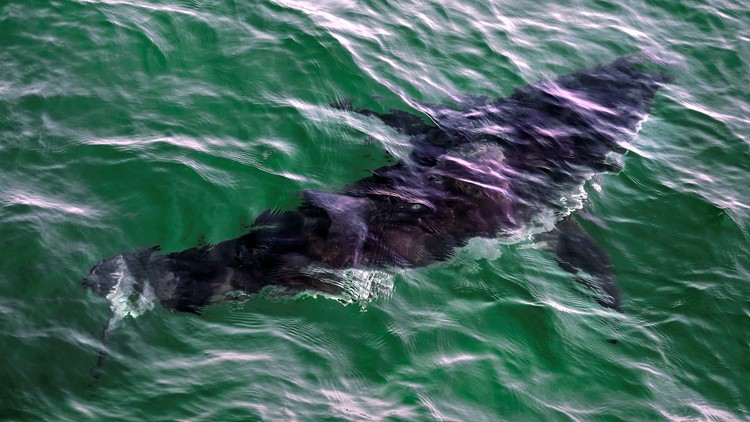 ORANGE BEACH, Ala. — Anglers in Alabama were shocked when they caught a Great White Shark while fishing off the shore of Orange Beach earlier in the month.
According to our partners at NOLA.com, though, you shouldn't worry – it's likely an isolated incident as Great Whites are typically not a fan of warm waters like the Gulf Coast.
Still, it may be very likely that it is the first time a Great White Shark has been caught from an Alabama beach. The rarity of this incident had the anglers very excited on video.
At about 9:15 in the video embedded below, you can see the Shark being pulled up from the beach by the group.
"He's so heavy," says one of the fishermen in the video as he holds the shark in the water. "There's so much power behind this tail right now."
Since Alabama is one of 38 U.S. states where trading shark fins is legal, one of the ocean's deadliest predators could find itself as prey for land-dwelling humans if it were to be caught near the waters of Orange Beach.
Thankfully, the anglers were not intending to dine on any sharkfin soup that night – they took photos and videos and then released the shark back into the gulf, taking it deep enough to where it could swim away.