The Goldfinch, scientifically known as Spinus tristis, is a small but vibrant bird species that graces gardens and woodlands across North America. With its distinctive plumage and cheerful demeanor, this bird has captured the hearts of birdwatchers and nature enthusiasts alike. In this article, we will delve into the world of the Goldfinch, exploring its physical attributes, habitat, behavior, and the reasons it has become a beloved subject of admiration and study.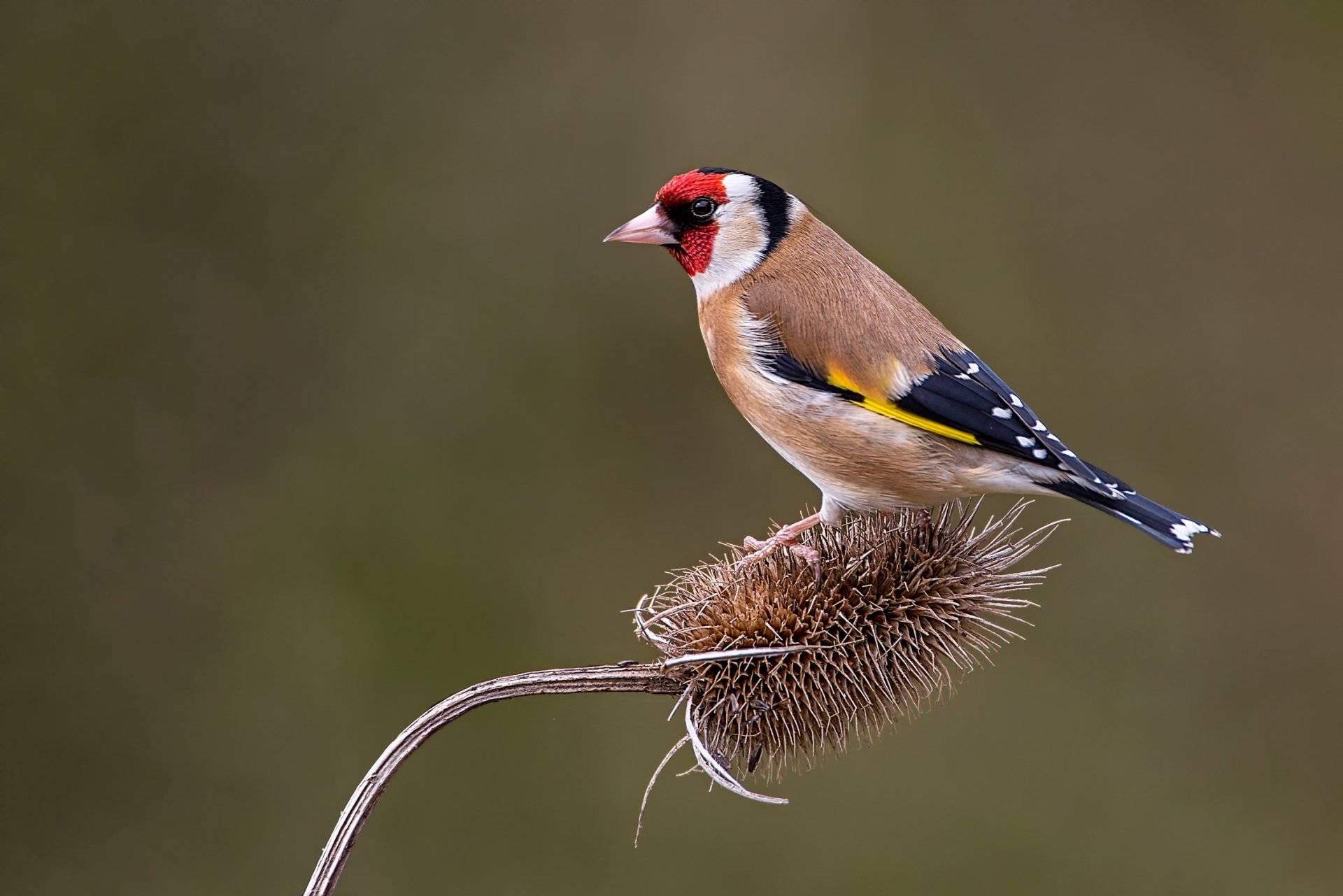 The Golden Appearance:
The Goldfinch is aptly named for its bright, golden-yellow plumage during the breeding season. Male Goldfinches, in particular, boast striking yellow feathers with a black cap and wings. Outside of the breeding season, their colors become more subdued, but they remain easily recognizable.
Habitat and Range:
Goldfinches are native to North America and can be found across a wide range of h abitats, including meadows, gardens, open woodlands, and grasslands. Their adaptability and preference for open spaces make them a common sight in many regions.
Feeding Habits:
Goldfinches are primarily granivorous, meaning they primarily feed on seeds. They have a unique feeding habit, often perching upside down on plants to extract seeds from thistle heads. Their preference for seeds, especially those of thistle plants, has earned them the nickname "thistle finch."
Breeding and Nesting:
These birds are known for their late breeding season, often nesting in mid to late summer when food sources are abundant. Their nests are intricately woven, suspended from branches for added protection. Understanding their nesting behaviors can provide fascinating insights into their life cycle.
Conservation and Attracting Goldfinches:
Goldfinches are not considered threatened; however, creating a bird-friendly garden can attract and support their populations. Planting native wildflowers and providing a consistent supply of fresh seeds can make your garden a haven for these charming birds.
Conclusion:
The Goldfinch is a testament to the beauty and diversity of avian life in North America. Its vibrant plumage, cheerful disposition, and unique feeding habits make it a cherished species among birdwatchers and wildlife enthusiasts. By learning more about the Goldfinch and creating bird-friendly environments, we can contribute to the conservation of this charming bird and enjoy its presence in our own backyards. Whether you're a seasoned birder or simply appreciate the wonders of nature, the Goldfinch is a delightful addition to any natural setting.